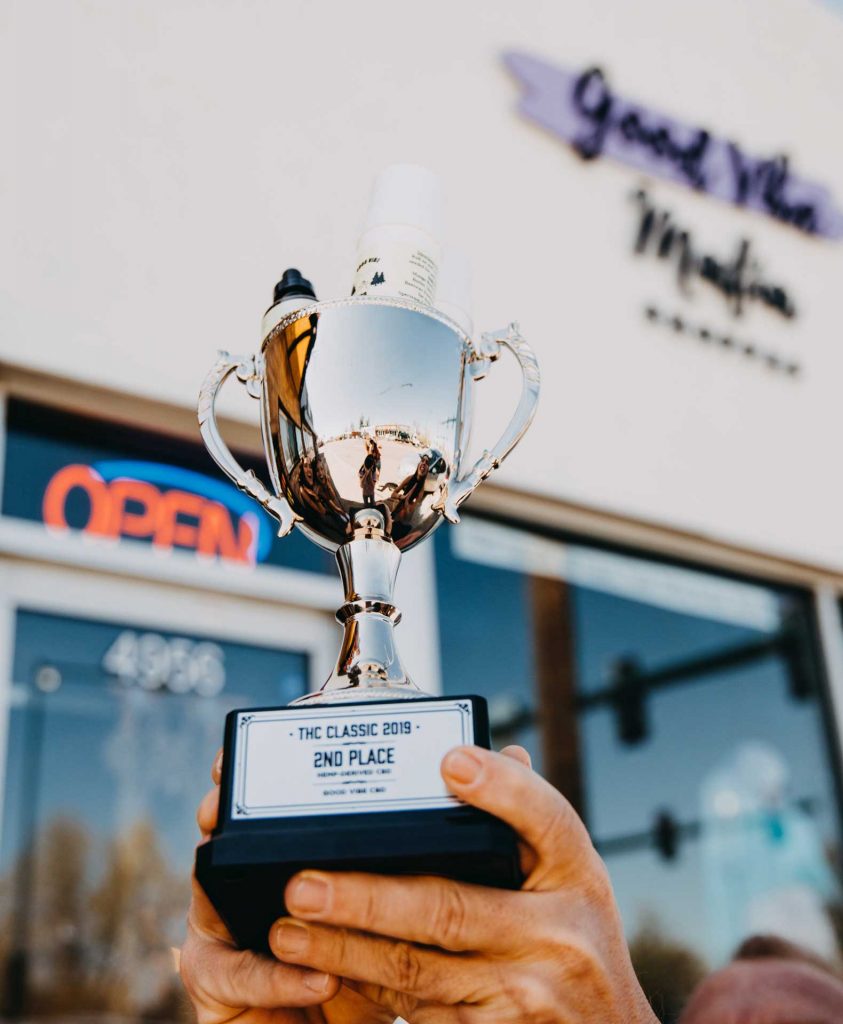 Our story begins in late 2017. Our company was created by the Good Vibe Mafia which is our holistic based creative collective in Denver Colorado. We had the opportunity to manufacture CBD products and wanted to distinguish ourselves in the market by being over the top with our transparency and purity. We care about our customers and make sure each person is taken care of properly, providing the best products and service. We are real people helping real people. 
Our team moved into our retail space in September of 2018 which is an eclectic boutique that also has all of our CBD products and some trusted brands. Find us right inside the Good Vibe Mafia Shoppes for wellness, fashion, art and more! You can visit us 7 days a week. We are always available to answer all questions about CBD directly and can walk you through all of our products in person to help you find the right one for you.We placed second  for the best CBD company in Colorado in a Rooster Magazine competition in Feb 2019, and continue to make huge strides with our very small team. 
We could not have written a better story and would not be here without the help of so many.We thank everyone that has been involved with this project and the people who support this business. You are supporting a young female led company, privately owned and operated. Your purchase directly contributes to our success and we can continue to provide great products because of it.